September has been a bonkers busy month at Surrey Fitness Centres – lots to up date you all on including our latest 'Member of the Month', SFC Ski trip, a new Instructor joining our team, October PT Blitz dates, brand new 'Fusion' and 'Buggy Boot Camp' classes starting this month and much much more!
Wednesday night 'Warrior' Boxing back with a BANG!
Our Wednesday night 'Warrior' Boxing class in Godalming was back with a bang this last week with 27 members literally sweating buckets by the end, really good effort from everyone…here's a video snapshot!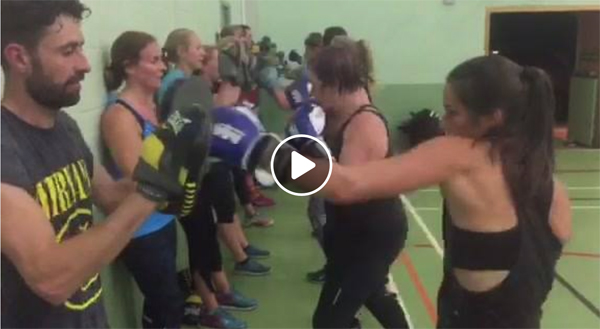 Shoutout to Tara, Paula, Jacquie and Terry who did Boot Camp this morning as well as 'Warrior' tonight! Welcome back to Naomi & Rhys as well!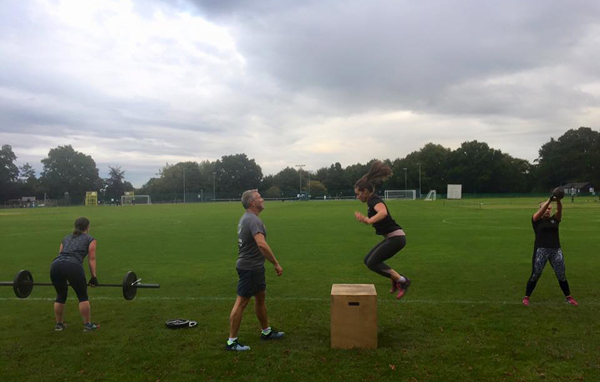 October Group Personal Training sessions (PT Blitz) on sale now!
Every week Mark runs 6 weekly group Personal Training Blitz sessions in Godalming, open to anyone to join and for all fitness levels. These cost just £15 and are for a maximum of four people.
October dates have just been released! View all dates and times including morning, evening and weekend sessions then drop us an email to book yourself a place! 
Our Group Personal Training sessions (PT Blitz) are different from regular Boot Camps in that we will include new and different toys. Plus being just four people the tempo and intensity will naturally go up a few notches! 
Sessions will be more 'strength and conditioning' focussed using toys such as Barbells, Plyo boxes, slamballs, wall balls, TRX, power bands, Dumbbells and more! See all dates and get in touch to book some places!

SFC members going skiing!
Righty, we all know our members love a good social, some (no, many!) of you have built a fine reputation over the years…..so who's up for taking it to another level???
You may not be aware but Godalming member Dominik runs a multi award winning events company. One of the services he provides is exclusive Ski trips to a 5* chalet high in the Bavarlan Alps. 
Dominik has put together a fantastic package for our very own 'SFC Ski trip' using this stunning chalet with everything included. At this stage he is seeking a show of hands from any members that are interested. Please have a look through the website and find out more. If you are keen to be part of this special trip, get in touch with Dominik direct and/or speak to him at a class!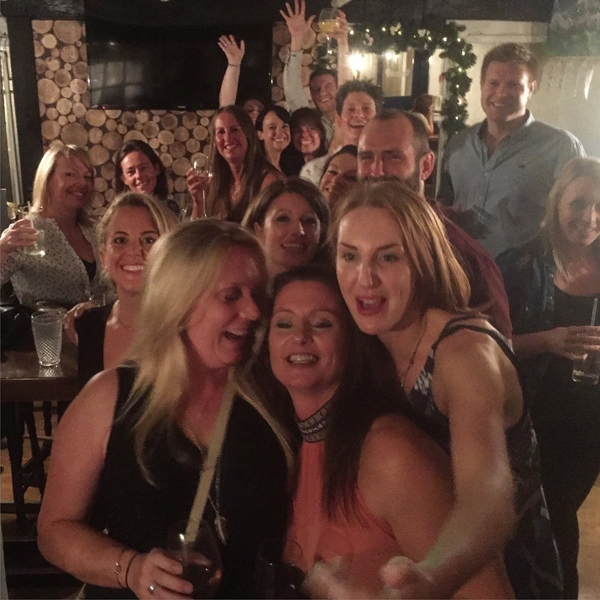 SFC Christmas Party
Save the date and start the carb loading! The annual carnage that is the SFC Christmas Party is on Saturday 16th December. We'll let you know the location once we see where we are allowed (not barred from!).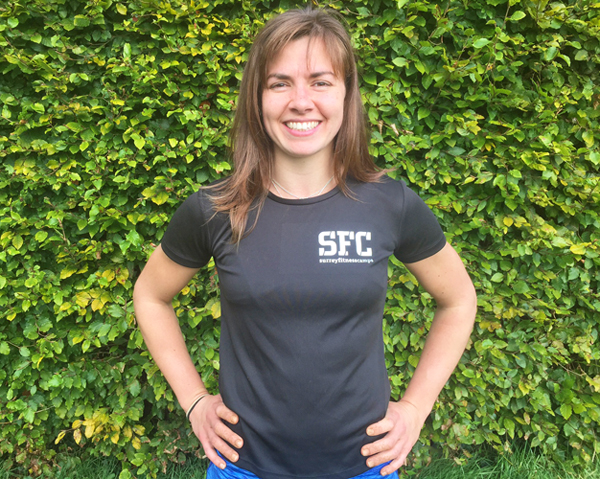 Kirsty Atkinson joins our team, new classes!
We are pumped to announce Kirsty Atkinson is joining our team at Surrey Fitness Centres!
Kirsty is a very experienced fitness professional having worked for many years at David Lloyd where she worked as a Personal Trainer, headed up their Nutrition Education courses and was teaching Body Pump and Kettlebell classes. 
Kirsty will be lead Instructor on two brand new classes coming to SFC in Godalming, Haslemere and Guildford. As a master Kettlebell and TRX Instructor Kirsty will be teaching our new 'Fusion' classes –  a Kettlebell focussed class mixed with TRX, HIIT style training and bodyweight exercises. The second class will be 'Buggy Boot Camp' – classes for news mums without childcare the perfect excuse to get back to exercising and keep fit in a fun, relaxed environment with other mums and babies!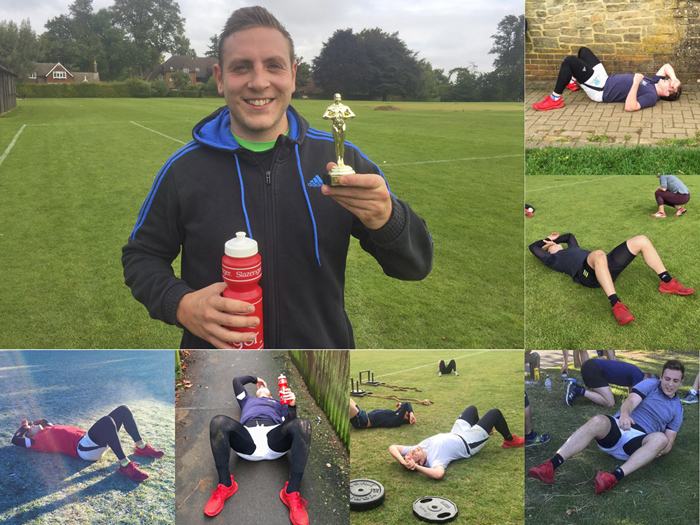 Godalming member James Pringle latest 'Member of the Month'!
James has built up a bit of a reputation through the years….you will see a trend within the photos! He comes to every session and literally goes hell for leather, drops, gets up, goes hell for leather again, drops again! 
Best of all, there's more times than not when James rocks up having had a skin full the night before which makes it even more impressive!
Then there's the injuries, trips, falls and running into a wall at full speed! As we said, he has a reputation!
On a serious note, James is incredibly popular with everyone at Surrey Fitness Centres. A really top guy who we will miss a lot but hope he keeps to his word and comes back to see us lots when he's back in the Godalming 'hood. 
Well done James!
Two weeks free membership!
Remember we offer everyone a free two week trial membership! If you haven't tried our Boot Camps, 'Warrior' Boxing, 'Hybrid' or Circuit Training classes yet, or if you're already a member that has a friend keen to try some of our fab classes then get in touch and we'll do the rest!
Make sure you 'Like' our Facebook page and follow us on Instagram to see photos and videos from our classes!