Surrey Fitness Camps Legend Awards!
Here at Surrey Fitness Camps we have 50 members who have been with us for over five years, who've come every week whatever the weather, who have loyally stuck with us through the years (and lockdowns!).
This new award is to acknowledge them, so every month we are going to enrol 1-2 members to our 'SFC Legends' roll of honour on this special page on our website!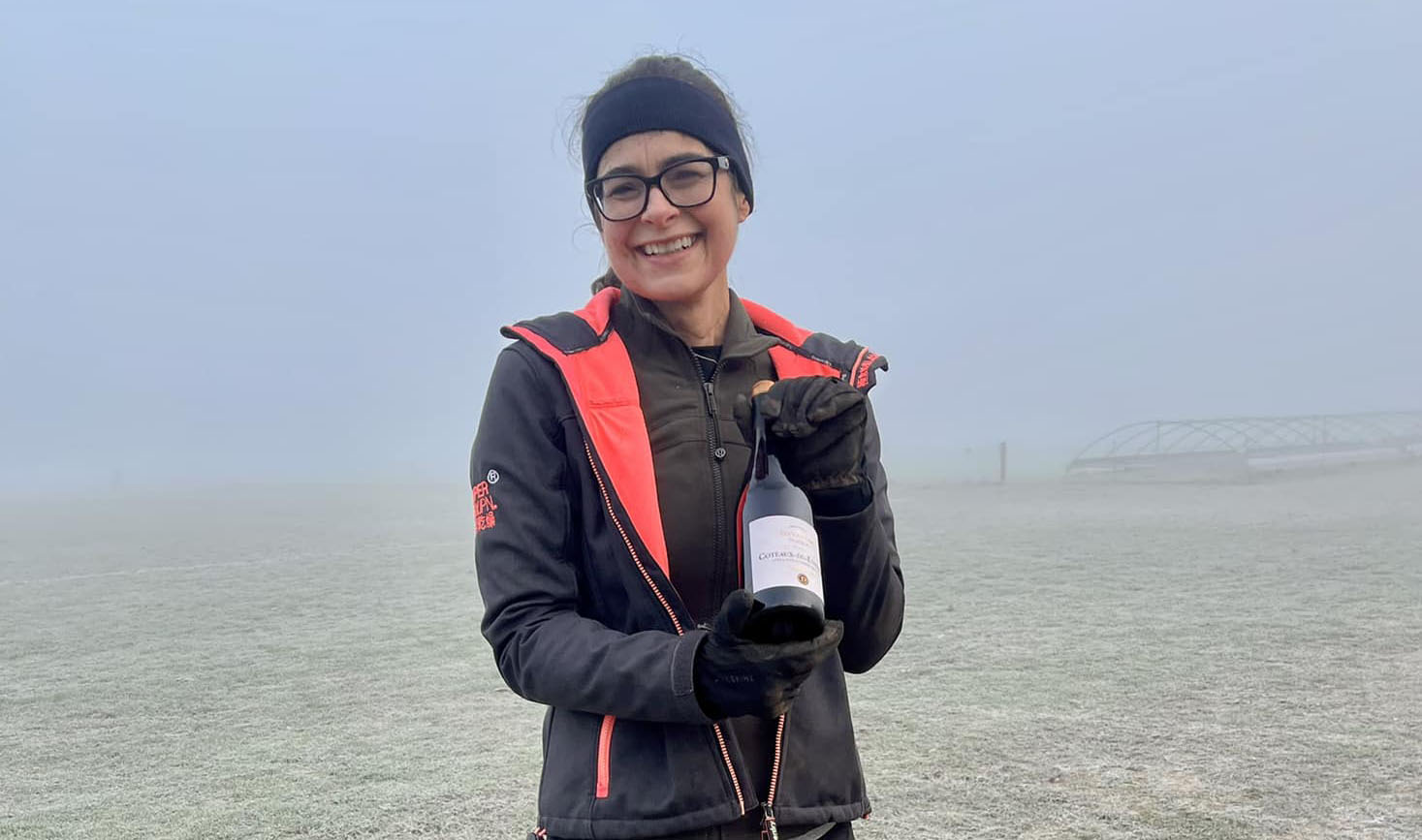 Julie is our first 'SFC Legend'!
The first ever 'SFC Legend Award' goes to the lovely Julie Masters!
Julie has been a member since November 2014, just over 8 years of Mark's beastings and amazing banter, that deserves a large medal let alone a bottle of wine!
We couldn't think of a better person to give our first 'Legend' award – Julie is the nicest, kindness, good hearted, slightly scatty (she'll agree!) member that we have!
Julie is just a really nice lady and a smashing member to have at our classes.
We also love how Julie lives literally next to the park but 9 out 10 times manages to be 5 minutes late to our classes! Hero! 
Enjoy the wine Julie courtesy of our friends at Astra House Business Centre and a SFC t-shirt!