Get Fit Fast – Bootcamps for every body
Boxing – Box jumps – barbells – conditioning – Battle Ropes – Kettlebells – Running
Surrey Fitness Camps Boot Camps – Outdoor Fitness Classes at their best!
If Bootcamps fill you with fear and images of screaming instructors, be reassured. We're nothing like that! True, we exercise outdoors but that's because you get a better workout. Our outdoor fitness classes will ramp up your fitness levels and blitz flab!
Combining cardio, strength training and circuit training, we offer a more effective and enjoyable form of exercise. Your fitness will improve with increased core strength and stability – so not only will you feel better, your whole body will become more toned.
What goes on at a bootcamp
Our sessions are a mix of high tempo exercises – such as squats, lunges, press-ups, sit ups and boxing – interspersed with aerobic drills. Unlike many other Boot Camps we use LOTS of equipment – battle ropes, barbells, slam balls, box jumps, sleds and kettle bells; Every session is different and our instructors will get your legs moving, your arms lifting and your heart pumping. Each exercise is designed to challenge and whatever your fitness level you'll feel an enormous sense of achievement.
And make no mistake. You will get fitter.
Each bootcamp has a mix of abilities from the just started to the super fit. We have new starters at every class so whatever you fitness level you will fit in perfecting at Surrey Fitness Camps. Whether you work individually or in pairs, every training session will encourage you to push yourself to your personal limit.
We work hard to make each class fun and if you listen to our members we're succeeding. Many say this is the only exercise they've ever stuck with – and they've been coming back for years.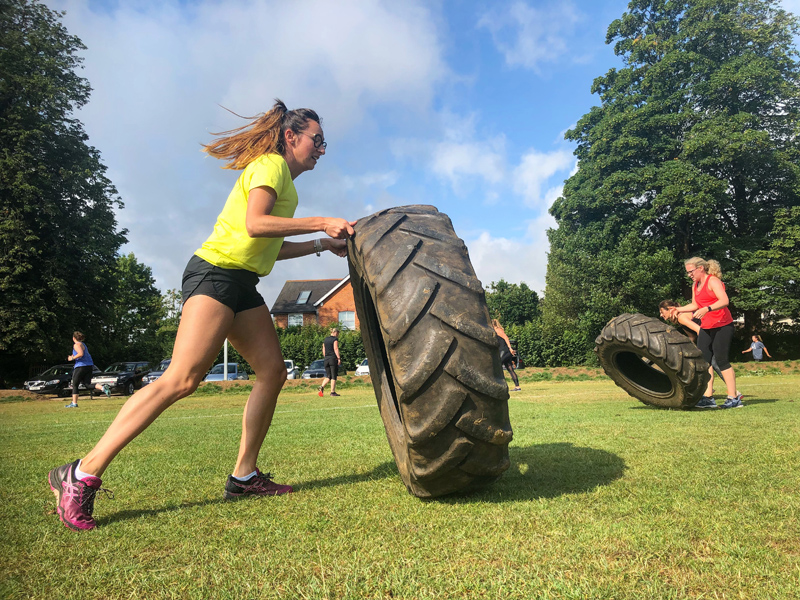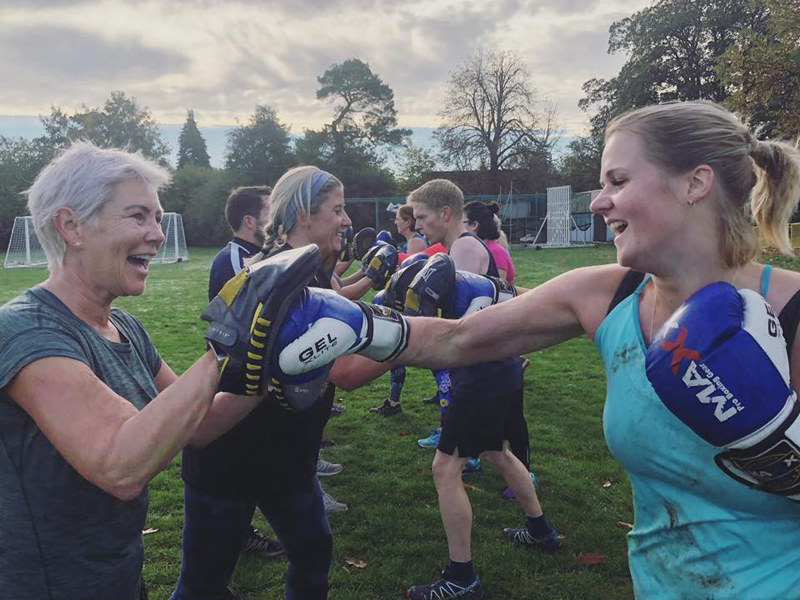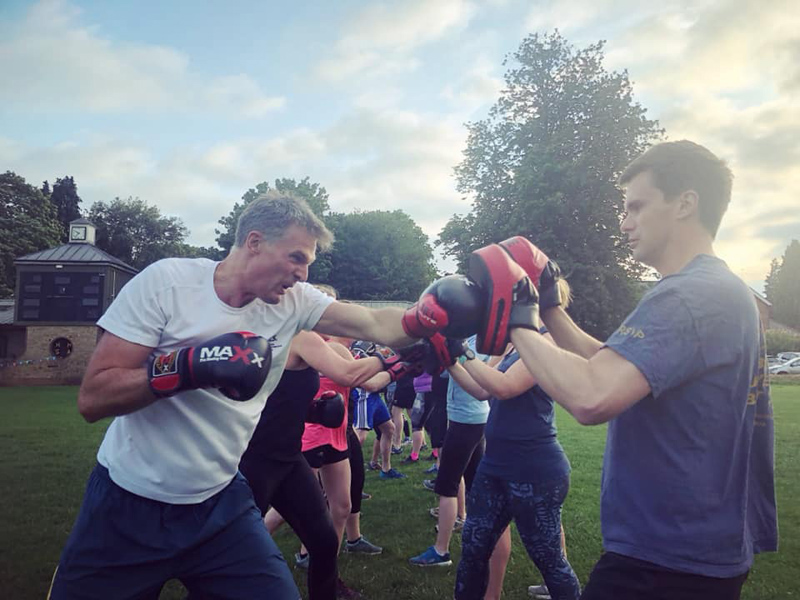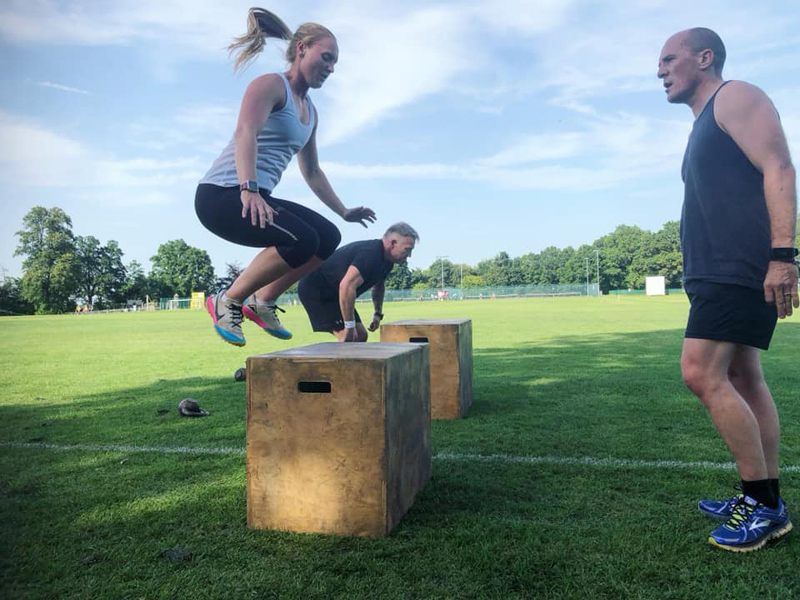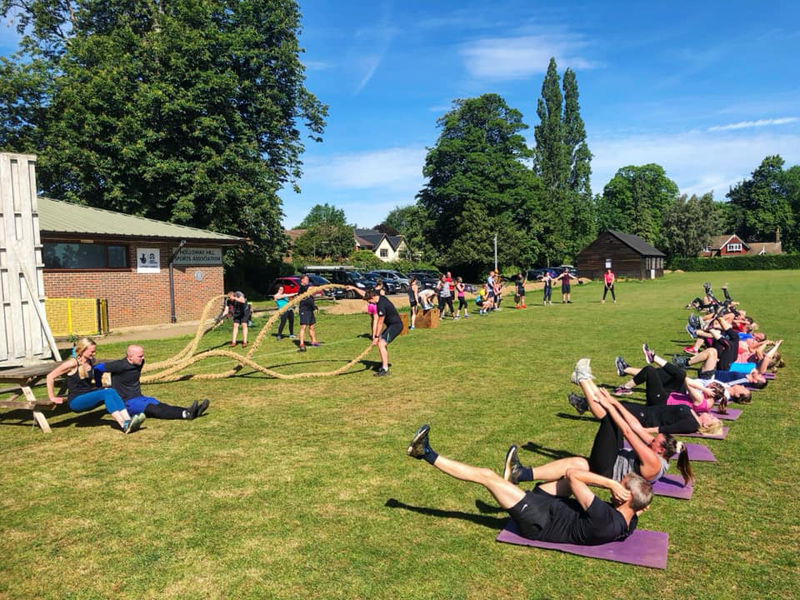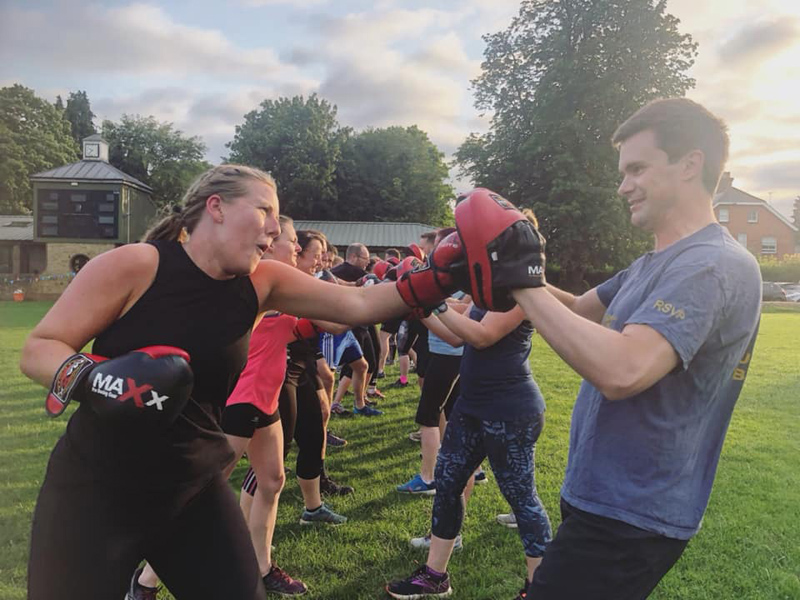 Tempted? Try our sessions
Free for 2 weeks
We'll be gentle with you – honest!