Lots to update you all on in our June Newsletter, including new classes Guildford, extra classes in Haslemere & Godalming, our latest 'Member of the Month' winner and July Personal Training Blitz dates plus a special offer of 3 Personal Training sessions for £99!
Despite the heatwave we've had record numbers at our classes in the last month. Here's a snapshot of what we've been up to in the last few weeks…….
New weekly classes in Guildford!
SFC is expanding and will be running weekly outdoor classes and small group Personal Training in Guildford. These will be led by our new trainer Guy Sumner. Through July we will be running free taster classes including Boot Camps and off-road fitness classes. The first three taster sessions have just been confirmed:
– Monday 3rd July, 7:30pm at Sutherland Memorial Park (Burpham)
– Wednesday 5th July, 7:30pm at Sutherland Memorial Park (Burpham)
– Sunday 9th July, 8:30am at Newlands Corner 
Booking is required for these free taster classes. If you can make it, please drop us an email back!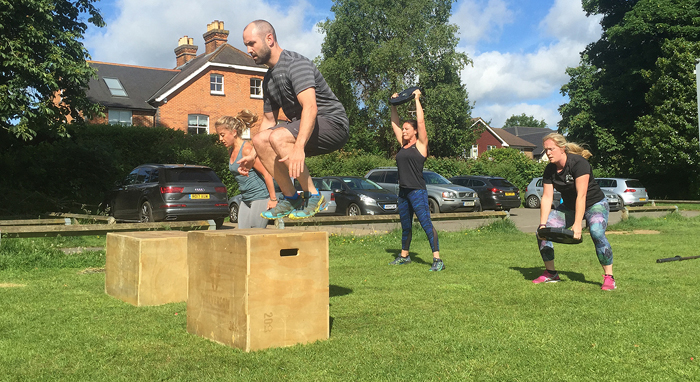 New Haslemere and Godalming classes!
We are always starting new classes making membership of SFC even greater value! In July we are adding new classes to the timetable in Haslemere that will include a Monday evening Boot Camp and a Tuesday 'Warrior' Boxing class both at 7:30pm. We already have a Thursday at the Devils Punchbowl and will be adding a fourth weekly class in the Haslemere area – watch this space. 
Due to popular demand (inundated with requests!) we will be adding a third evening class in Godalming that will be a 'Warrior' Boxing class – all Godalming members will be receiving an email shortly!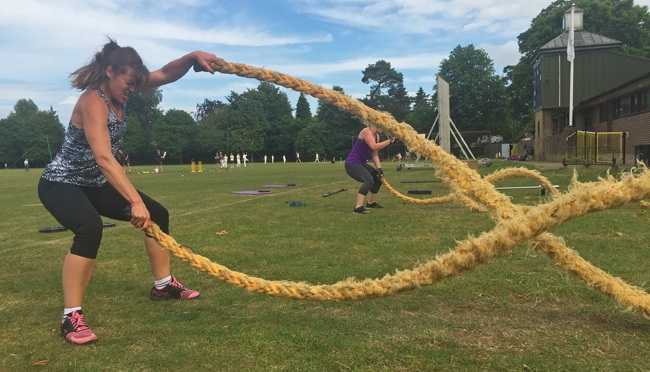 Latest Member of the Month winner!
Godalming fitness Boot Camp member Laurence Pearce is our latest Member of the Month!
Read why we chose Laurence as our latest winner of our monthly award! on our 'Awards' section on our website. Big up yourself Laurence!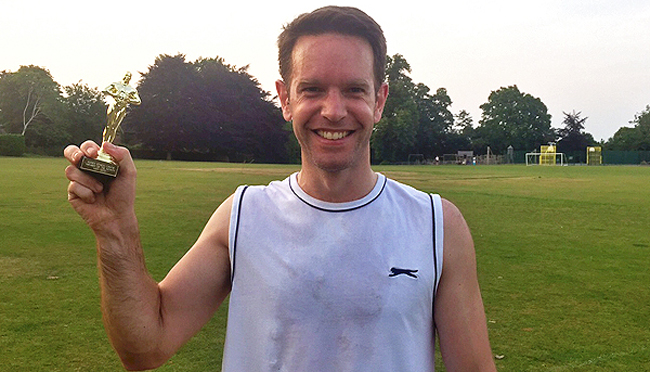 Group Personal Training sessions
We have 6 weekly group Personal Training Blitz sessions in Godalming open to anyone to join and for all fitness levels. These cost just £15 for a maximum of four people.
We have very limited places on sessions in July, view all dates and times then drop us an email to book yourself a place! 
Guy will be running Friday evening PT Blitz sessions in the Guildford area. If you live in the Guildford area and keen to join some of these drop us an email now to make sure you get the dates when they are released.
One to one Personal Training – Special offer!
If you are keen for some one to one training we have our ongoing 'Introductory offer'  – 3 sessions for £99 – Even better value, these Personal Training sessions can be shared with a friend making the cost of having a Personal Trainer super affordable! Ping me an email back if you are interested!
See a snapshot of what is involved in a small group and one to one Personal Training session…..
Two weeks free membership!
Remember we offer everyone a free two week trial membership! If you haven't tried our Boot Camps, 'Warrior' Boxing, 'Hybrid' or Circuit Training classes yet, or if you're already a member that has a friend keen to try some of our fab classes then get in touch and we'll do the rest!
Make sure you 'Like' our Facebook page and follow us on Instagram to see photos and videos from our classes!