Lots to update you all on in our July Newsletter, including our summer party this Saturday, new weekly classes in Guildford, our latest 'Member of the Month' winner and August Personal Training Blitz dates!
Even though we are in peak holiday season there's no sign of our class attendances dropping! We've regularly had 20+ members at classes and even over 30 at our super popular Saturday class in Godalming!  Here's a snapshot of what we've been up to in the last few weeks…….

Group Personal Training sessions
Every week Mark runs 6 weekly group Personal Training Blitz sessions in Godalming, open to anyone to join and for all fitness levels. These cost just £15 for a maximum of four people.
August dates have just been released with 70% of places already taken! View all dates and times then drop us an email to book yourself a place! 
Our Group Personal Training sessions (PT Blitz) are different from regular Boot Camps in that we will include new and different toys. Plus being just four people the tempo and intensity will naturally go up a few notches! 
Sessions will be more 'strength and conditioning' focussed using toys such as Barbells, Plyo boxes, slamballs, wall balls, TRX, power bands, Dumbbells and more! See all dates and get in touch to book some places!


Members Summer Party!
We do a pretty good job at dishing out beastings at our classes each week but nothing beats a good SFC social! Our members parties are pretty legendary and have a reputation! (Tara!).
Soooooooo the next instalment will be our SUMMER PARTY – this Saturday at the Rose & Crown Bar in Godalming from 8pm.
So we can pre-warn the venue of who is coming and to ensure the bar is well stocked, let us know if you can make it!

New weekly classes in Guildford!
After the successful taster sessions we did earlier this month we will be adding three weekly Guildford classes to the timetable from the 2nd September. These will including Monday and Wednesday evenings and a Sunday morning class. 
We have some special offer memberships for anyone who signs up before the 15th August, drop us an email back for more info on the Guildford classes and on how you can sign up!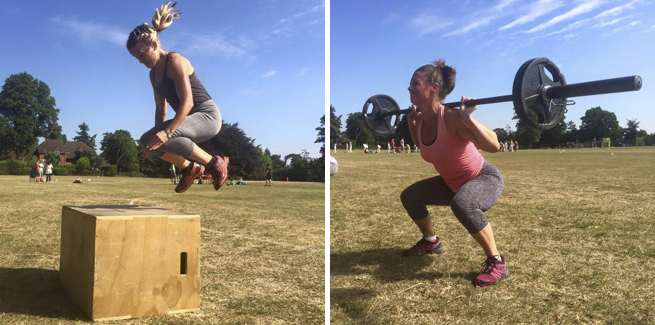 Latest Member of the Month winner!
Godalming fitness Boot Camp member and all round fitness machine Kelly Williams is our latest Member of the Month!
Read why we chose Kelly as the latest winner of our monthly award! on the 'Awards' section on our website!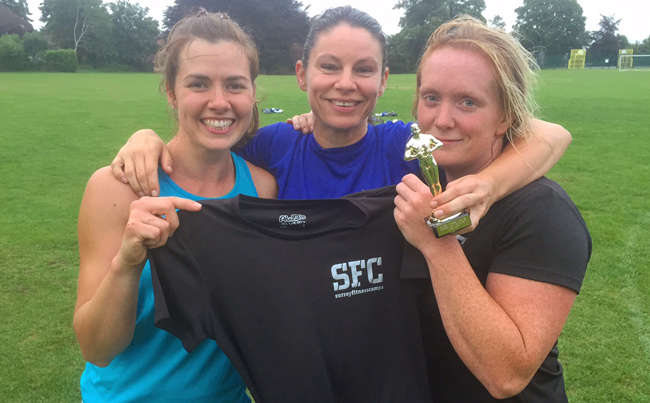 One to one Personal Training – Special offer!
If you are keen for some one to one training we have our summer 'Introductory offer'  – 3 sessions for £99 – Even better value, these Personal Training sessions can be shared with a friend making the cost of having a Personal Trainer super affordable! Ping me an email back if you are interested!

Haslemere members charity cycle challenge!
This Sunday our Haslemere Boot Camp regulars Dani, Steve and Pom are taking part in the 'RideLondon' event.
Their team dubbed 'Neuro Velo' will be cycling from the Olympic Park in Stratford through the streets of London on to hilly Surrey, cycling up the horrendous Leith Hill and Box Hill, before cycling all the way back to London to the finish line on The Mall.
They are completing this challenge in aid of The Neuro Foundation. Read more about their challenge and how you can sponsor them!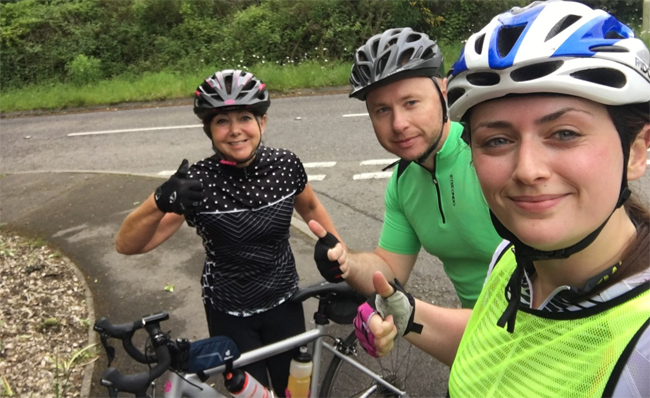 Two weeks free membership!
Remember we offer everyone a free two week trial membership! If you haven't tried our Boot Camps, 'Warrior' Boxing, 'Hybrid' or Circuit Training classes yet, or if you're already a member that has a friend keen to try some of our fab classes then get in touch and we'll do the rest!
Make sure you 'Like' our Facebook page and follow us on Instagram to see photos and videos from our classes!