Hope you're all enjoying a damp and wet Bank Holiday weekend! Lots to update you all on in our May newsletter, including new classes, our summer timetable, latest 'Member of the Month' winner and Personal Training Blitz dates plus a special offer of 3 Personal Training sessions for £99!
We're also introducing you to our new Instructor who will be joining our team and will be teaching various classes at all locations!
Thanks to some fab weather on the whole and lighter evenings there's been some super busy sessions and some cracking workouts at our classes.. Here's a snapshot of what we've been up to in the last few weeks…….

New Classes started, more to come!
In the last month we started a new Monday morning class in Godalming and brand new classes in Cranleigh. We've even more classes that will be added to the timetable in the coming weeks including a new morning class in Haslemere, and another evening class in Godalming making membership of SFC even greater value!
Our Farnham summer timetable starts next weekend and we'll ping full details of this to our members!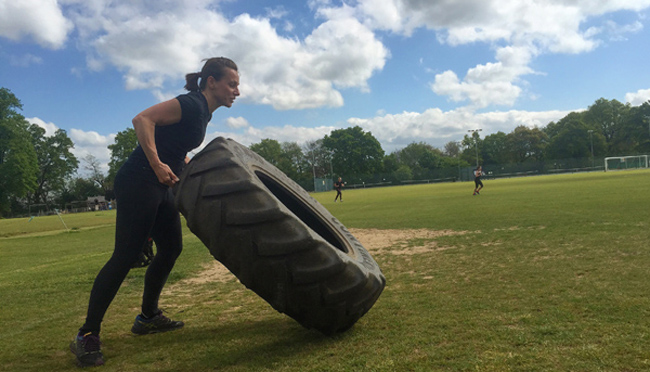 Guy Sumner Joins our team!
We're delighted to welcome Guy Sumner to our team here at Surrey Fitness Centres! 
Guy is a massively in-demand Personal Trainer with a large client based currently Personal Training in the Guildford, Woking, Lightwater and Windlesham area, so luring him to work for Surrey Fitness Centres is a real coup!
Guy jwill teaching a variety of classes from Boot Camps to new HIIT and strength based classes. Guy will head up our new classes in the Guildford area that will include Boot Camps, off-road sessions at Newlands Corner and Personal Training. You will also see Guy at all our locations where he will also be teaching classes and PT Blitz sessions in Farnham and Godalming. Do make him feel welcomed when you see him over the coming week!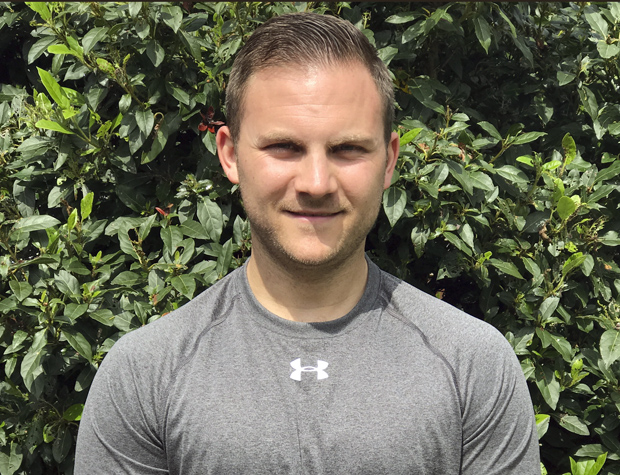 Latest Member of the Month winner!
Godalming fitness Boot Camp member Carole McCreadie is our latest Member of the Month!
Read why we chose Carole as our latest winner of our monthly award! on our 'Awards' section on our website. Well done Carole!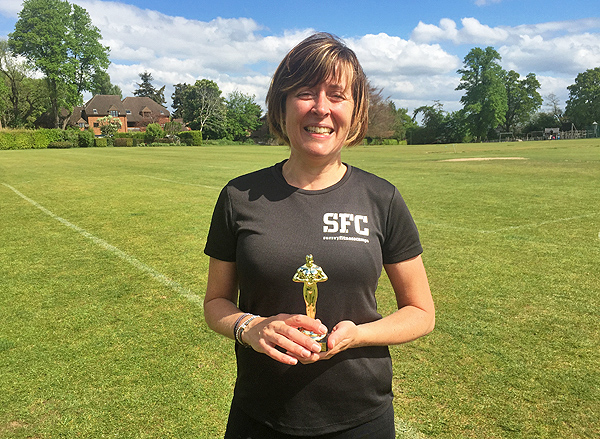 Group Personal Training sessions
We have 10 weekly group Personal Training Blitz sessions open to anyone to join and for all fitness levels. These cost just £15 for a maximum of four people. Current locations include Farnham and Godalming with Mark with various days and times.
We have very limited places on sessions in June, view all dates and times then drop us an email to book yourself a place! 
One to one Personal Training – Special offer!
Want to seriously ramp up your fitness this summer and get in fantastic shape? Kickstart your fitness in style or push yourself to the next level?
One to one sessions can be at a day, time and location to best suit you – sessions can take place at a local park, your home or at our Gym in Farnham working specifically on your fitness goals.
If you are keen for some one to one training we have our ongoing 'Introductory offer'  – 3 sessions for £99 – Even better value, these Personal Training sessions can be shared with a friend making the cost of having a Personal Trainer super affordable! Ping me an email back if you are interested!

Farnham member Stavros Kotsireas – London Exhibition
Later this month our Farnham member and renowned Greek artist Stavros Kotsiréas is having his first UK exhibition of an exciting new body of work. The show runs from the 29th May to 11th June – if any member can make it I know Stavros would be delighted!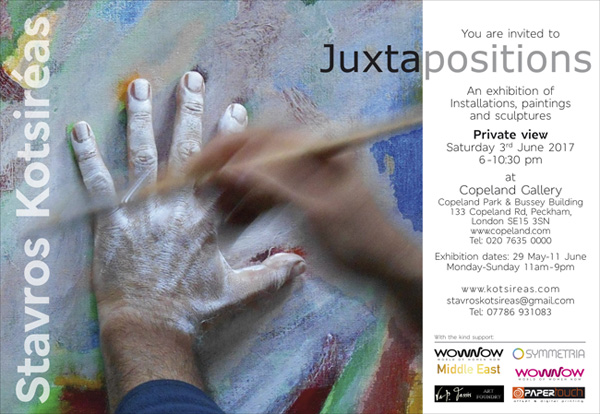 Two weeks free membership!
Remember we offer everyone a free two week trial membership! If you haven't tried our Boot Camps, 'Warrior' Boxing, 'Hybrid' or Circuit Training classes yet, or if you're already a member that has a friend keen to try some of our fab classes then get in touch and we'll do the rest!