Spring is here (despite 'Storm Katie') and summer is just around the corner! This is the start of our busiest time of year for us at Surrey Fitness Centres  – all hail the lighter evenings and warmer weather!
Loads of updates for y'all in our latest newsletter including new sessions starting in Camberley, Cranleigh, Woking and Alton, new classes, Member of the Month and much more!

WE ARE SURREY FITNESS CENTRES – New vIdeo!
This weekend we uploaded a new video to our Facebook and YouTube channel titled 'We are Surrey Fitness Centres'. If you haven't seen it yet check out on our blog and see if you can spot yourself!

New classes starting in Camberley, Cranleigh, Woking and Alton!
Every spring and summer we add loads more weekly classes to our timetable. Starting in April will be Boot Camps in Camberley, Cranleigh, Woking and Alton with Insanity starting in Woking plus a Sunday morning off-road fitness class. Other new classes in the works include an additional Yoga for fitness and Boot Camp class in Godalming and Farnham.
You can be first to hear about the new classes on our blog (THE place to go for the latest news), also on our Facebook page!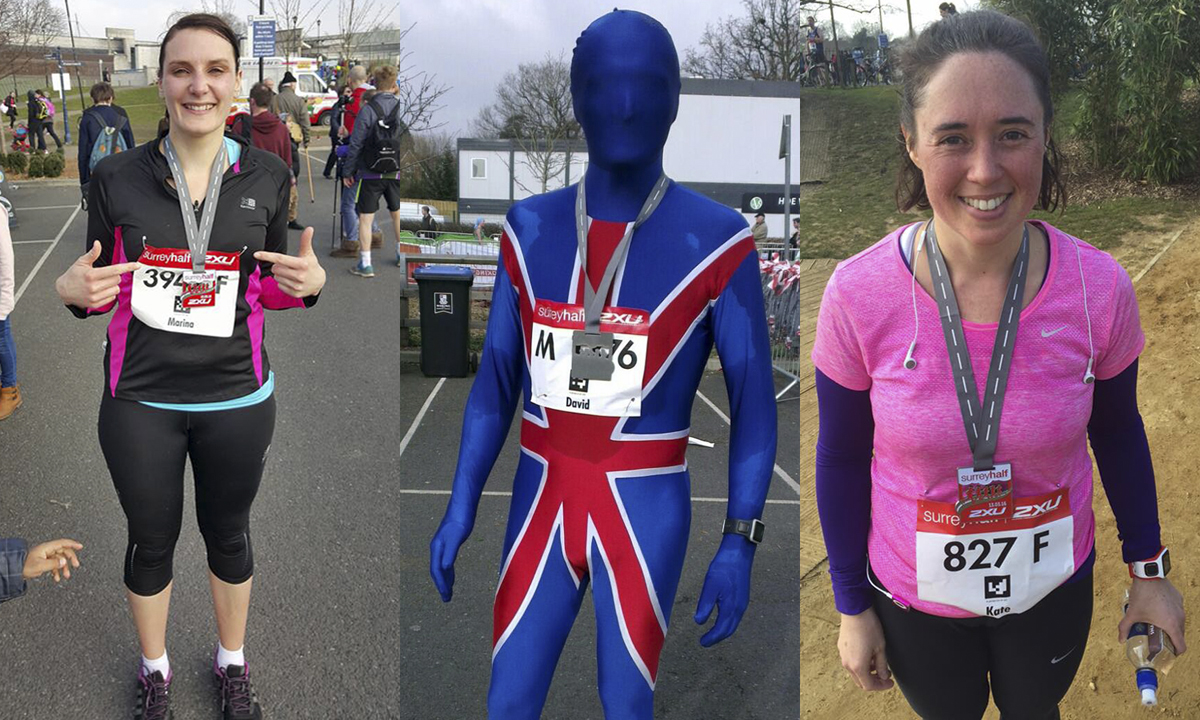 Surrey Fitness Centres members complete the Surrey Half Marathon!
Surrey Fitness Centres members from Godalming, Woking and Farnham completed the Surrey Half Marathon today!
Huge congratulations and well done to Godalming Boot Camps members Annie, Amy, Carrie, Holly and Tamsin, Farnham regular Marina and Woking regulars at our Boot Camps and off-road sessions Kate and Dave – who ran the entire race in the full body morph suit – bonkers!

Woking and Farnham member Viv Palmer & Amanda Fassett latest 'Member of the Month' winners!
We have decided that due to the 500+ members we now have that we will be awarding two members each month with our 'Member of the Month' award! Since the last newsletter we have presented the latest awards to Woking and Farnham super-regular Viv Palmer and Farnham/Weydon School member Amanda Fassett!
Do check out our blog and social media pages as we will be presenting our next two winners in the coming week!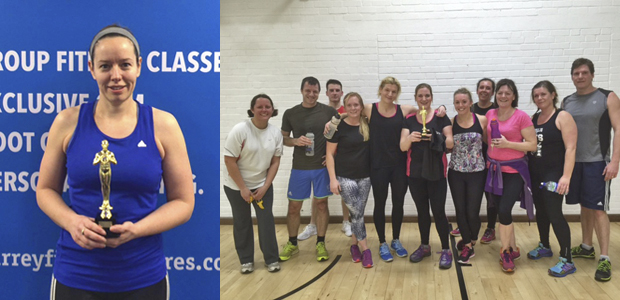 'Yoga for Fitness' classes, SFC team up with Metanoia Yoga
Our two weekly 'Yoga for Fitness' are proving very popular, so much so we will be adding additional classes in the next month. We have teamed up with Yoga teacher Charlie Andrews from Metanoia Yoga who will be teaching these extra classes, plus the current Wednesday class at Weydon School. More details on these classes and information on Charlie will be on our website shortly!
Our Yoga for Fitness classes are perfect for those active members to improve your flexibility, loosen still and tired muscles and aid recovery. This class will be challenging for beginners and more experienced Yogis!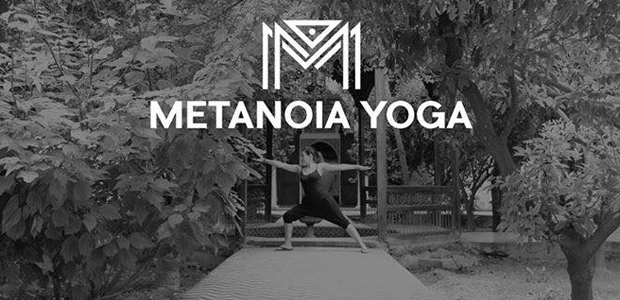 One to one and small group Personal Training 
Every week Mark, Grant, Andrew and Sam complete 100+ one to one and small group Personal Training sessions between us. Sessions can take place at a day, time and location to suit you. If you are keen to book some one to one sessions get in touch as we have very limited availability. Sessions can work on whatever you wish from strength and conditioning with Grant and Sam, to off-road running/fitness with Andrew to one to one Boxing training with Mark!
Our mega popular group 'PT Blitz' sessions continue to be sold out every week. We have very limited spaces left on sessions in April with Grant, Andrew and Sam – if you want a place do get in touch asap!

Our new exclusive Members Gym
Our members gym at Weydon School in Farnham goes from strength to strength with loads of new members signing up. The gym is packed with cardio equipment, plyo boxes, slam balls, battle ropes, barbells, weights, kettlebells and more! Membership is only £15 per month and remember if you have an 'Unlimited Membership' with us you automatically get a FREE membership to the gym!

Facebook, Instagram, Twitter 
Remember to 'like' us on Facebook, follow us on Twitter and Instagram to get the daily updates from SFC HQ and reminders of what classes are on and when! Also we upload photos and videos from our classes and PT sessions so you can see what we've been up to and spot yourself such as these beauties….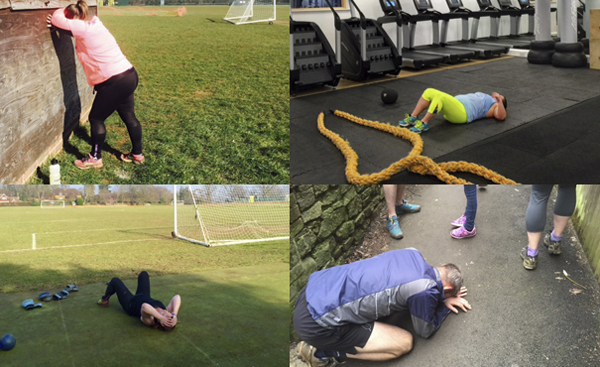 That's all for now guys – any feedback is always grateful received!