It's been a manic start to 2016 for us at Surrey Fitness Centres and not just the usual January mad rush to get fit but we have so much going on with new classes starting and loads of daily Personal Training sessions.  Here's the latest news from HQ to give you all the lowdown!
Fiona Black & Ian Monk win awards
At the Surrey Fitness Centres Christmas Party at the Legion Bar in Guildford we presented our Haslemere member Fiona Black with our 'Member of the Year' award. On the same night we awarded Godalming member Ian Monk with a new 'Special Achievement' award. Two awesome members that we were so pumped to give our annual awards to and all members fully agreed with our choices!
If you haven't seen them yet, you can view photos from the Christmas Party on our Facebook page!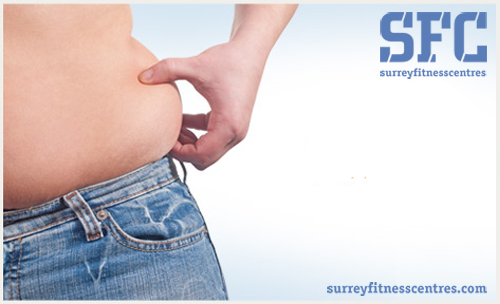 'The Burn'
'The Burn' is our brand new, results based group Personal Training course! Want to shed fat and see amazing results in just five weeks? Then this is for you!
Measurements are taken, goals are set then 'The Burn' begins! 
In the same group of only six people this five-week course consists of a weekly two hour group Personal Training session alongside the current SFC classes you attend. As a group you will complete various HIIT and fat burning workouts, nutrition advice as you focus, work as a team to succeed and get amazing results at the end of the course.
Throughout the five weeks you will be under the close eye of Andrew Whittle with daily group support to ensure you all succeed.
At the end of the course measurements will be retaken with the aim as a group to burn the most body fat in five weeks!
You can view dates of the first two courses and book a place on our website – be quick though as there are only six places up for grabs!
Sam Williams joins our team
Sam Williams has joined the team here at Surrey Fitness Centres!
Sam comes to SFC with over five years experience and has worked at David Lloyd, Sky TV and Sky Academy. Sam is an experienced 'Insanity' Instructor and will be teaching our weekly classes in Farnham, Godalming and Woking.
As well as 'Insanity' you will all see Sam teaching SFC Boot Camps and Personal Training members in Woking, Farnham, Godalming and Haslemere area!
Fancy some FREE Personal Training sessions with Sam? Throughout January he is offering free group PT session, open to everyone. If you want a place simply drop us an email back and we will book you in!
Insanity
We have launched our brand new 'Insanity' classes with our trainer Sam Williams and it has proved a real hit with those that come so far! This high intensity indoor class with pumping music is perfect for all fitness levels from beginners to more active members. Come and give it a go! Currently we have three weekly classes at Weydon School in Farnham with a weekly class in Godalming and Woking planned to start shortly!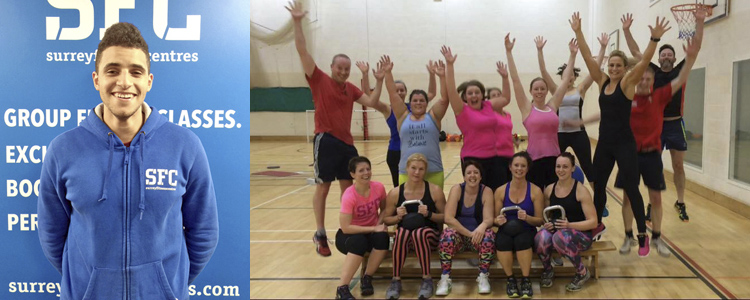 Run Club, Yoga for Fitness and Strength Club
Two new classes are being added to the timetable in the coming weeks. 'Run Club' starts on Thursday. Meeting point will vary each week and we will trial this class at various locations. 
The 'Run Club' is for all levels from beginners to more advanced runners. Classes will work on running training techniques such as intervals, tempo and fartlek so If you are looking to improve your running, build up to a 10km or improve your speed this is the class for you. The first class is on Thursday 21st January at 7:30pm, check our Facebook page and fitness calendar for the meeting point. 
Strength and Conditioning Club will be a new class at Weydon School with our trainer Grant McCarthy. This six-week course is limited to 10 participants and booking is required. Full details will be on our website, blog and Facebook page in the coming days!
'Yoga for Fitness' is a brand new class that will be starting on our timetable at the end of January. This class is perfect for those active members to improve your flexibility, loosen still and tired muscles and aid recovery. This class will be challenging and for beginners and more experienced Yogis!  Initially there will two classes a week and best of all, the classes are free as part of your memberships making SFC even greater value for money!
One to one and small group Personal Training 
Every week Mark, Grant, Andrew and Sam complete 100+ one to one and small group Personal Training sessions between us. Sessions can take place at a day, time and location to suit you. If you are keen to book some one to one sessions get in touch as we have very limited availability. Sessions can work on whatever you wish from strength and conditioning, off-road running/fitness to Boxing training!
Our mega popular group 'PT Blitz' sessions continue to be sold out every week. We have the odd space available on sessions with Andrew and Grant in January left so get in touch if you want to grab a place. Don't forget Sam is offering loads of free places on sessions with him this month, drop us an email back and we'll book you in!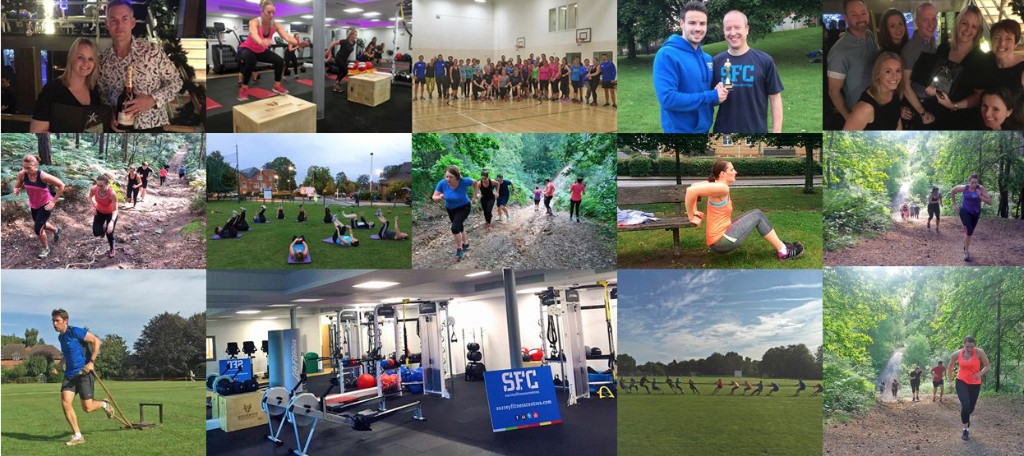 Our new exclusive Members Gym
just over three months since we opened our members gym at Weydon School in Farnham with loads of new members signing up end existing members using the gym on a daily basis. Packed with cardio equipment, plyo boxes, slam balls, battle ropes, barbells, weights, kettlebells and more! Membership is only £15 per month and remember if you have an 'Unlimited Membership' with us you automatically get a FREE membership to the gym!
Facebook, Instagram, Twitter 
Remember to 'like' us on Facebook, follow us on Twitter and Instagram to get the daily updates from SFC HQ and reminders of what classes are on and when!
That's all for now guys – hope see you at at class, Personal Training session or down our gym lots in the coming weeks!
Mark