With spring here and summer just around the corner this is now our peak-season with super busy sessions and loads of new members joining us – as you can imagine there's lots of updates in this latest newsletter and loads of new classes having started with more planned to start this month!
Summer timetable 'live' – new classes in Woking, Cranleigh, Godalming, Camberley!
In the last few weeks we have added two new classes in Woking at Winston Churchill School including 'insanity' with Sam which is proving a real hit with 20+ members turning up to take part!
We have added a new Monday evening class in Cranleigh and a Thursday evening at Devils Punchbowl in Hindhead both with Andrew plus a new Saturday class in Camberley. 
Next week we start a new 6pm class in Godalming on Mondays with more classes planned! Keep an eye on the 'Live Timetable' to see what classes are on each day!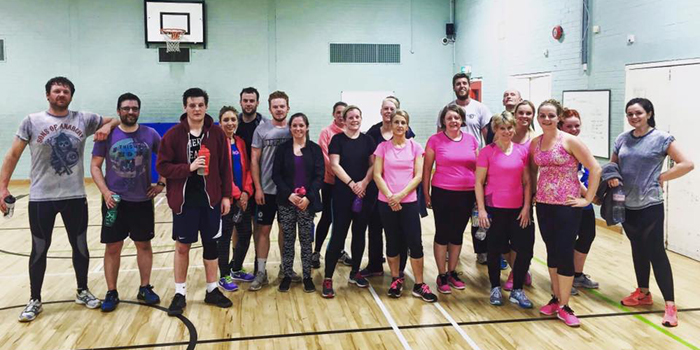 New Insanity class in Woking
In April we launched our brand new 'Insanity' classes with our trainer Sam Williams and it has proved a real hit with those that come so far! We now have six sessions every week in Woking area including Boot Camps, an off-road fitness class and the new Insanity class.
We have had loads of new members join us in Woking plus some old faces coming back to SFC!


Personal Training sessions just £15!
Our mega popular group 'PT Blitz' sessions continue to be sold out every week. We have PT Blitz sessions in Godalming, at Hankley Common on Sunday mornings (see the photos above!) and weekly sessions at our gym in Farnham.
We have just released dates of sessions in May and June with Grant, Andrew and Sam. Some sessions are already sold out so if you want a place do get in touch asap! You can see video clips for sessions on our Facebook page and also if you follow us on Instagram!
Every week Mark, Grant, Andrew and Sam complete 100+ one to one Personal Training sessions between us. Sessions can take place at a day, time and location to suit you. If you are keen to book some one to one sessions get in touch as we have very limited availability. Sessions can work on whatever you wish from strength and conditioning with Grant and Sam, to off-road running/fitness with Andrew to one to one Boxing training with Mark!


Woking & Farnham members win latest 'Member of the Month' awards!
With over 500 members and five locations we find it increasingly difficult to chose just one winner of our 'Member of the Month' award. For the next few months we will be awarding two members each month for whom we believe deserve recognition for their fab effort! Soooooo our two winners last month went to Woking member Kate Freshney and Farnham member Fiona Smithee!

'Yoga for Fitness'
Our 'Yoga for Fitness' are proving a winner! Remember these classes are part of your memberships at no extra cost, making SFC even greater value for money! We have two classes currently – Mondays at 7:45pm at Godalming College and Wednesday at 8pm at Weydon School in Farnham. This class is perfect for those active members to improve your flexibility, loosen still and tired muscles and aid recovery. This class will be challenging for beginners and more experienced Yogis!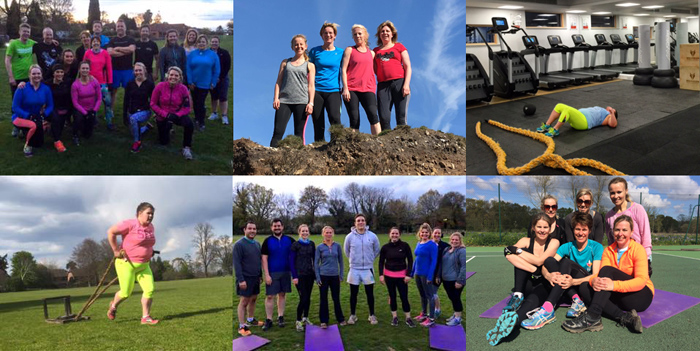 Facebook, Instagram, Twitter
Remember to 'like' us on Facebook, follow us on Twitter and Instagram to get the daily updates from SFC HQ and reminders of what classes are on and when! Also we upload photos and videos from our classes and PT sessions so you can see what we've been up to and spot yourself!
 
That's all for now guys – in the next newsletter we will have details on our summer social event!
Mark