As always it's been pretty much non-stop for us at Surrey Fitness Centres. We've so much going on right now and behind the scenes we are gearing up for a massive 2016. Here's the latest news from HQ to give you all the lowdown!
Our new exclusive Members Gym
It's just over two months since we opened our members gym at Weydon School in Farnham with loads of new members signing up end existing members using the gym on a daily basis. Packed with cardio equipment, plyo boxes, slam balls, battle ropes, barbells, weights, kettlebells and more! Membership is only £15 per month and remember if you have an 'Unlimited Membership' with us you automatically get a FREE membership to the gym!
'Warrior' and Old Skool Circuits
We've had lots of love for our new classes – 'Warrior' our Boxing based classthat works on boxing skills and technique – learn how to jab, hook, body hook, upper cut and push your fitness to the max! Our 'Old Skool Circuits' classis Circuit Training as it should be – good (loud) music, modern and traditional strength and conditioning exercises, high tempo, energetic fitness training class in a fun and friendly atmosphere!
New Classes for January 
We are busy planning for 2016 and making SFC even bigger and badder! New weekly classes that will be on our timetable include 'Insanity', 'SFC Run Club' and 'Strength and Conditioning' courses to add even more variety and value for money for your SFC membership! Details on each class, days/times/locations will be announced in December on our news blog!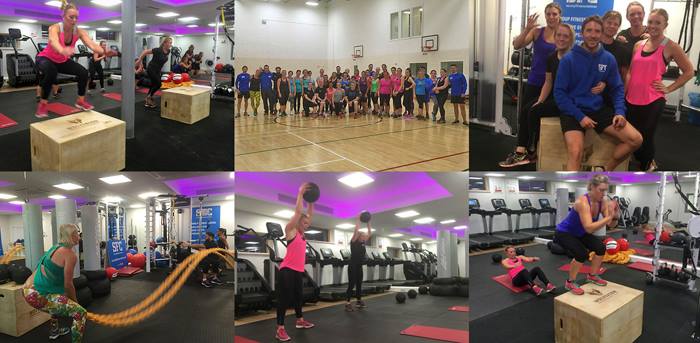 'The Burn'
We will shortly be announcing details of our brand new results based group Personal Training course dubbed 'The Burn'. In groups of six members only, this six week course consists of a weekly two hour session with the sole aim of losing as much body fat as possible as a group. With an on-going full body analysis,  group support throughout, nutritional advice and a weekly two-hour fat burning workout these courses guarantee fantastic results.
Personal Training 
Every week Grant, Andrew and Mark complete 50+ one to one and small group Personal Training sessions. Sessions can take place at a day, time and location to suit you. If you are keen to book some one to one sessions get in touch as we have very limited availability. 
Our mega popular group 'PT Blitz' sessions continue to be sold out every week. We have the odd space available on sessions with Andrew in December and will shortly be opening bookings for January and February sessions. We will email all those that have done PT Blitz sessions with us in the past in due course. 
One to one Boxing coaching
We have had a lot of interest in 1:1 and 2:1 Boxing sessions for those that want to take their Boxing skills to another level. Mark has very limited availability so if you are keen, get in touch asap!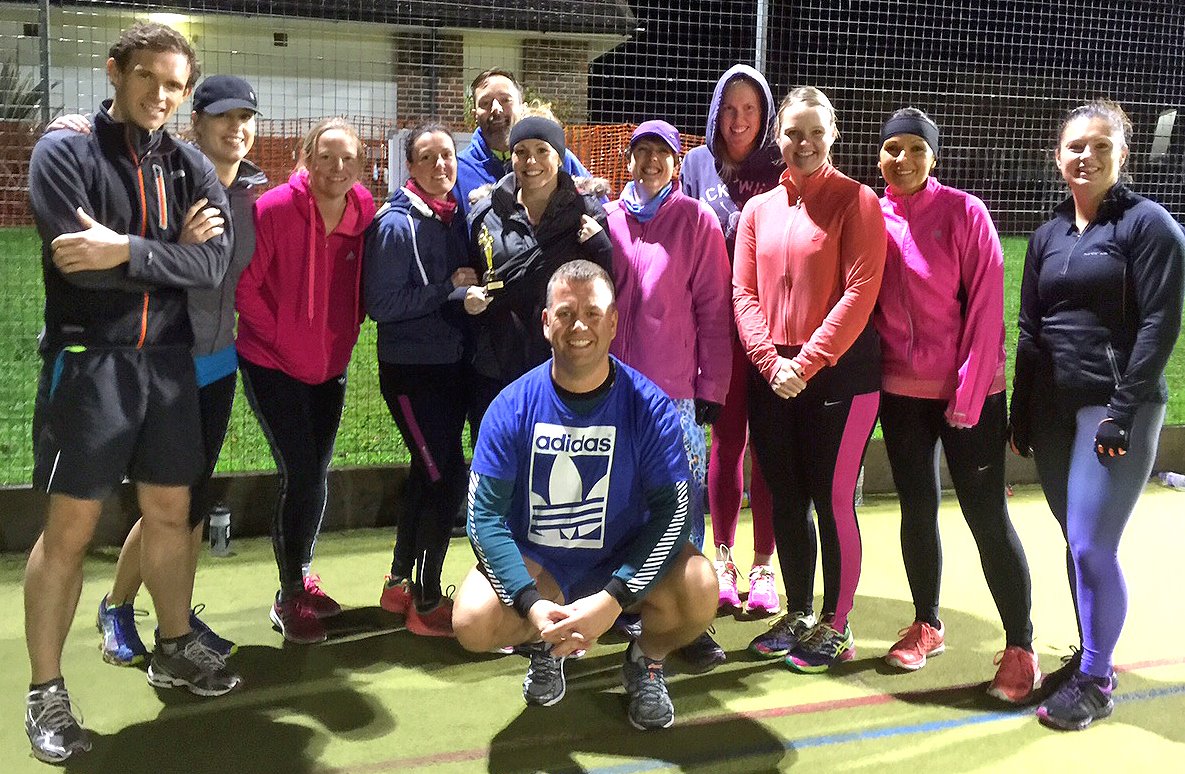 Christmas Party
As well as awesome Boot Camps, Boxing, Circuits and Personal Training we also have a reputation for organising legendary socials! In the past we have been to London twice, Clapham Junction, a Comedy club, Twickenham for Rugby, took over a bar in Godalming and a VIP area in Guildford to name just a few big nights out! The annual (and notorious) SFC Christmas Party is confirmed for Saturday 12th December! The venue will be announced this week on our Facebook page!
Member of the Month 
Haslemere Boot Camp regular Rosie Ford is our latest 'Member of the Month'! Anyone who knows Rosie will agree with our latest choice. Everyone that has done sessions with Rosie over the last two years will testify that she embraces every session and literally gives 100% whatever we throw at her. Read why we chose Rosie as our latest winner!
Christmas timetable
As always we will continue to run various fitness classes throughout the Christmas period to help you burn off some of the excess and escape the relatives. This Christmas we will run classes in Godalming, Farnham, Woking and Hindhead. The Christmas timetable will be on our news blog in this coming week so you can plan 
Facebook, Instagram, Twitter 
Remember to 'like' us on Facebook, follow us on Twitter and Instagram to get the daily updates from SFC HQ and reminders of what classes are on and when!
And lastly…..
It's that time of year when we get those emails from our newer members! 
This week alone we've had:
'Hey Mark, just wondered….what happens if it snows?!?' 
'Is Boot Camp on tonight as it's raining really bad?!?' 
Soooooo for our newer members and to refresh the memory of our older ones,this is what happens in the snow, torrential rain and howling winds…..yup, we still run sessions and people still show up….some wearing shorts!!!! 
That's all for now, hope to see you all at lots of classes and at our Gym tons in the run up Christmas! 🙂