Spring is finally here and with it our peak season here at Surrey Fitness Centres. After a long wet and cold winter there is something more appealing about lighter evenings, warmer and drier days that results in super busy classes!
New classes this spring!
We have already added new classes to our timetable this year and plan even more to start in the coming weeks! Some of these new classes include an additional evening class and a new morning class in Haslemere, and other evening class in Godalming and Woking, plus a Friday morning class in Farnham making membership of SFC even great value!
We will be relaunching classes in Cranleigh and Alton at the start of April which I know many of you will be pleased about!
With the clocks changing and with it lighter evenings, many locations will see there evening classes move to their summer location like Godalming classes moving to Holloway Hill Rec and Haslemere classes to the Devils Punchbowl and Haslemere Rec.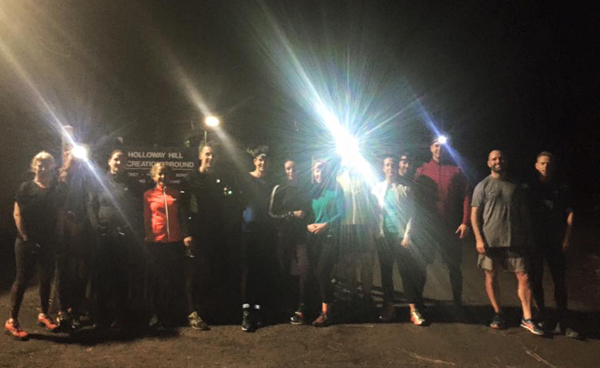 New 'Hybrid' fitness class!
We recently launched a new weekly class in Godalming that has proved a real hit – 'Hybrid', where Run Club meets Urban Boot Camp. This class is Sunday evenings at 6pm and we plan on adding this class to other locations in the spring.
The classes will be varied, using local routes and delights that each local area has to offer. Each class will be a real mix of group running and traditional Boot Camp workouts/exercises. Like all Surrey Fitness Centres classes the new 'Hybrid' classes are for all abilities so whether you are a complete beginner or seasoned SFC members you will be fine and very welcome to take part.
Farnham member Lucy Hollis latest Member of the Month!
After another sweat-fest 'PT Blitz' session with Mark we awarded Lucy Hollis with our latest 'Member of the Month' award!
Read why we chose Lucy as the latest winner on our new 'Awards' section on our website. Keep an eye on Facebook and our website tonight when we will be presenting the February 'Member of Month'!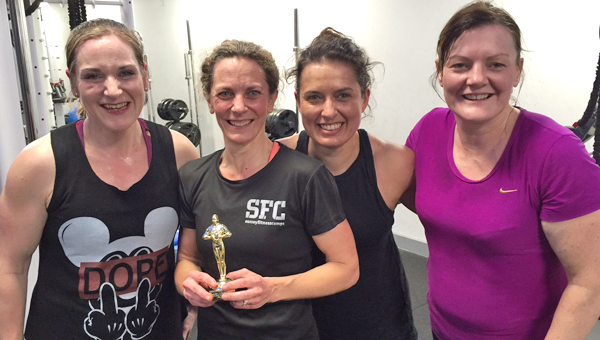 One to one Personal Training at a day, time and location to suit!
Want to seriously ramp up your fitness this spring? Want to get in fantastic shape? Looking to kickstart your fitness in style?
Every day Mark, Grant, Rosie and Andrew provide one to one Personal Training sessions in Guildford, Godalming, Farnham, Haslemere & Woking. One to one sessions can be at a day, time and location to best suit you – sessions can take place at a local park, your home or at our Gym in Farnham working specifically on your fitness goals.
If you are keen for some one to one training we offer a FREE consultation and FREE mini taster session for those interested in seriously getting fit! Personal Training sessions can be with a friend making the cost of having a Personal Trainer super affordable!
Group Personal Training sessions
Each week we have 8 group Personal Training Blitz sessions open to anyone to join and for all fitness levels. These cost just £15 for a maximum of four people. Current locations include Farnham with Grant at our Gym at Weydon School plus two new weekly sessions in Godalming with Mark on Friday evenings!
We have very limited places on sessions in March and April, drop us an email to book yourself a place!
One to one and group Personal Training sessions are perfect for those that are new to this whole fitness malarky and equally those seasoned exercisers who need pushing to the next level!
Follow us on Facebook and Instagram!
Don't forget to 'like' us on Facebook, follow us on Twitter and Instagram to get the daily updates from SFC HQ and reminders of what classes are on and when! We also upload photos like this cracker below from the end of Saturdays class in Godalming and videos from our classes so you can see what we've been up to!
Two weeks free membership!
Remember we offer everyone a free two week trial membership! If you haven't tried SFC yet, or if you're already a member that has a friend keen to try some of our fab classes then get in touch and we'll do the rest!