We've been a tad slack at sending out newsletters so here is one bumper news update from Surrey Fitness Centres HQ including info on our Christmas Party, new classes, a Personal Training offer and much more!
We're beavering away behind the scenes at HQ with big news that we'll share with you very soon. Keep an eye on our Facebook and Twitter pages for a few teasers plus our 'Blog'!
Christmas Party – Saturday 17th December!
As well as kick-ass fitness classes and Personal Training sessions we also have a reputation for doing a blinding night out.
At our Christmas Party we give out two awards – our 'Member of the Year' award, won by Haslemere member Fiona Black last year and the 'Special Achievement Award' that Godalming member Ian Monk was presented with in 2015.
Soooooo mark you diaries now and start the carb loading, the SFC Crimbo party is set for Saturday 17th December from 7:30pm. The venue will be announced soon on our Facebook page and we'll raid the SFC piggy-bank to lay on some drinks to get the night going!
Our Christmas party is for ALL current and past members – everyone is welcome so come along and share a few glasses of diet coke with fellow members and all SFC Instructors. Let's see who falls off their stool first this year (Tara) and has to go home early (Tara) due to having too much alcopops!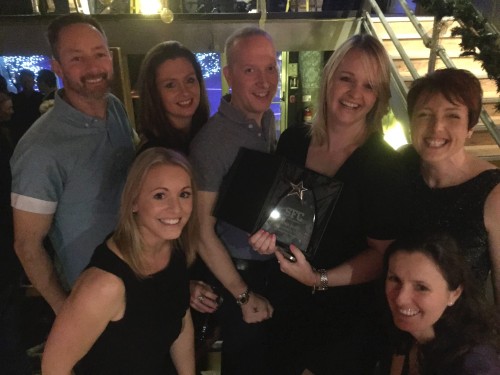 One to one Personal Training sessions
Never tried a one to one Personal Training session before? We have a special 'Introductory offer' through November and December offering 3 sessions for £99 to help you all limit the damage this Christmas!
Every week Mark, Grant, Andrew and Matthew complete 100+ one to one Personal Training sessions between us. Sessions can take place at a day, time and location to suit you be it at your home, a local park or at our Gym in Farnham. If you are keen to book an introductory offer get in touch as we have very limited availability. Sessions can work on whatever you wish from strength and conditioning with Grant , to off-road running/fitness with Andrew to one to one Boxing training with Mark!
Personal Training Blitz – small group Personal Training
Our mega popular group 'PT Blitz' sessions continue to be sold out every week. We have weekly PT Blitz sessions in Godalming, St Martha's, Hankley Common on Sunday mornings and five weekly sessions at our gym in Farnham.
We have limited availability for our December PT Blitz dates with Grant. Many of the sessions are already sold out so if you want a place do get in touch asap! You can see daily video clips from sessions if you follow us on Instagram!
Christmas Vouchers!
We're here to save you from desperately searching Amazon/Harrords/Charity shops/Poundland for that extra special Christmas present!
Well why not give the gift of a beasting to a friend or relative – imagine their face on Christmas Day!
We can provide various Christmas gifts/presents/vouchers including Surrey Fitness Centres membership packages!
We can also do vouchers for one to one Personal Training sessions or vouchers for places on our PT Blitz sessions as a 'gift'!
For more info drop us an email and we'll sort you out on the sly!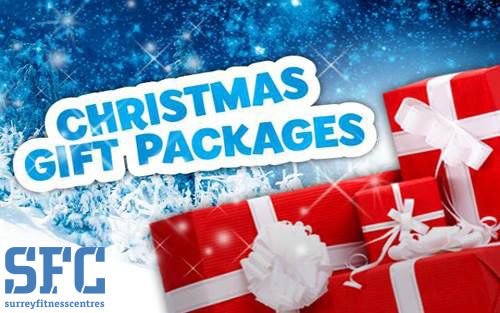 Christmas timetable!
As always we will be running tonnes of classes over the Christmas period! We don't stop and our classes are all year round. As it's nearly Christmas and knowing our members love to eat and drink everything that isn't nailed down we like to ramp things up over the festive period!
We plan on running even more classes than usual this Christmas. Details of the Christmas timetable will be on our Blog plus our Facebook page in the next few weeks.
New Classes – PiYo and Sunday Boot Camp in Godalming
Two new classes have been added to our timetable lately – PiYo, a fusion of Yoga and Pilates. A unique workout that offers hardcore results. It's an intense cardio workout that combines the core-firming benefits of Pilates with the strength and flexibility of yoga movements.
Classes are Wednesdays 7pm-8pm at Weydon School, Farnham led by Instructor Rae Maguire and these weekly classes are FREE to Surrey Fitness Centres members!
We recently started a Sunday class at 8:30am in Godalming. Those that follow us on Instagram will see we get weight vests out, the tractor tyres and have members doing incline sprints!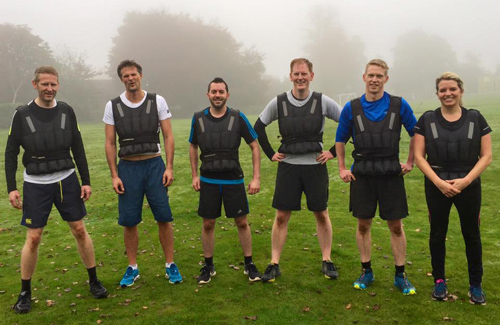 Two weeks free membership!
Remember we offer everyone a free two week trial membership! If you haven't tried SFC yet, or if you're already a member that has a friend keen to try some of our fab classes then get in touch and we'll do the rest!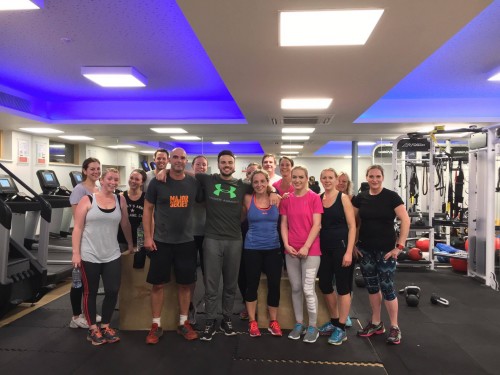 Don't forget to 'like' us on Facebook, follow us on Twitter and Instagram to get the daily updates from SFC HQ and reminders of what classes are on and when! Also we upload photos and videos from our classes and PT sessions so you can see what we've been up to and spot yourself!
That's all for now guys, see you all lots at sessions next week!