Despite the very wet start to October we've had a pretty epic last few weeks at Surrey Fitness Camps. We've had some huge attendances, some cracking classes in Haslemere, everyone favourite major lung and leg burn classes in Godalming! We launched brand new Boxing PT sessions and our small group Personal Training sessions continue to be hugely popular!
Lots to update you all on including the Christmas Party, our 'Attendance Leaderboard', the latest 'Member of the Month', small group PT dates/times and much more, here goes….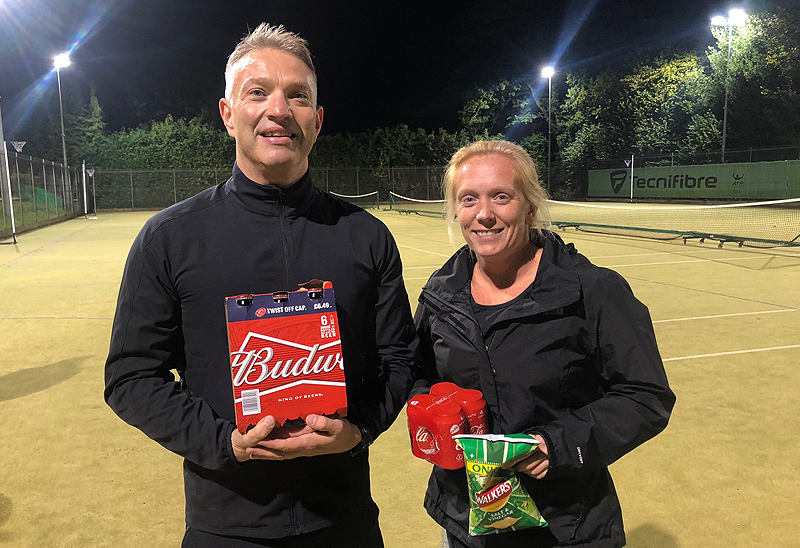 SFC Members 'Attendance Leaderboard' – Justin and Kelly Joint Winners!
Justin and Kelly Mc topped the Leaderboard in September with 26 sessions each in 30 days! 🏆
Justin made it to 19 classes and 7 small group Personal Training sessions with Kelly getting her bum along to 18 classes and 8 small group PT sessions! Superb effort guys! 👏
Well done everyone that made the top 10 this month, especially Alice and Alan who made the top 10 for the first time after a cracking month – keep it up!!!!
SEPTEMBER TOP 10
1/ Kelly McCraith – 26 (18 classes, 8 PT)
–  Justin Wheatley – 26 (19 classes, 7 PT)
3/ Naomi Kevern – 23 (15 classes, 8 PT) 
4/ Becky Stevens – 21 (13 classes, 8 PT) 
5/ Paulina Grot – 18 (15 classes, 3 PT) 
–  Rachel Chennel – 18 (11 classes, 7 PT) 
–  Liz Waters – 18 (17 classes, 1 PT) 
–  Alice Freeman – 18 (10 classes, 8 PT) 
9/ Gavin Minnell – 17 (15 classes, 2 PT) 
10/ Susanne Botting – 16 (16 classes) 
–  Alan Mason – 16 (16 classes) 

All September scores will be added to produce a yearly winner plus an overall top 10 for 2019!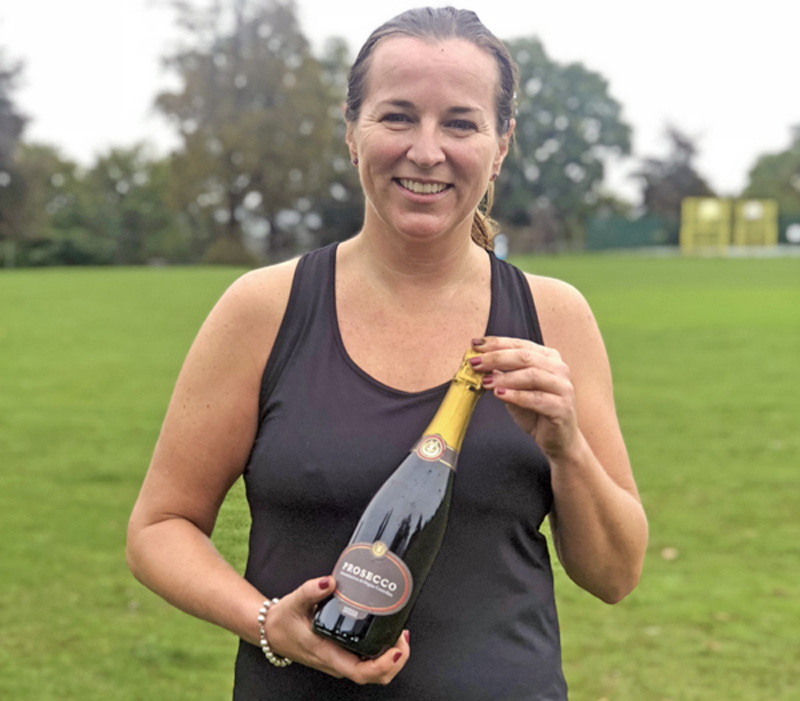 Becky Stevens – September 'Member of the Month' winner!
After another super busy, gruelling and muddy Saturday class in Godalming we presented Becky with our latest 'Member of the Month' award!
Becky was one of our founder members waaaaaaay back some 9 years ago! She went AWOL for 4-5 years rejoining us in January and boy has she had a great 9 months being back at SFC!
The transformation has been simply incredible. Becky's fitness has improved ten-fold and she's completely unrecognisable compared to where she was back in January. 
She look fantastics – her body shape has completely changed and she looks fabulous. 
Becky makes it to 3-4 classes virtually every week without fail plus does two small group Personal Training sessions with Mark every week. This consistency every week is a huge factor in the incredible results she has got along with her determination and effort she puts in.
We get loads of members commenting on how amazing Becky has done and how amazing she looks! 
Well done Becky, keep it going!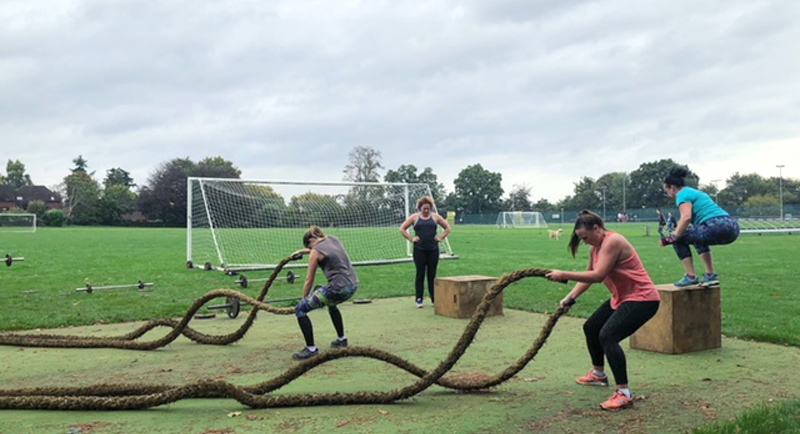 'Boxing PT' sessions launched, October & November small group Personal Training sessions!
In September we launched brand new 'Boxing PT' sessions that have gone down a treat with huge improvements already in members – check out the short video of Naomi and Sarah! ! In groups of just 4/5 members you will be expertly taught Boxing technique, combinations and perfectly master all boxing skills.
If you are interested in these Boxing based PT sessions drop me an email back. There is only the odd spot available this month and November dates are released tomorrow.
On top of the three weekly Boxing PT sessions we do 8 small group Personal Training sessions that are open to anyone to join costing just £15 so a super affordable way to have a Personal Trainer. Sessions are for groups of 5 and are held at Holloway Hill Recreation Ground in Godalming. Check out a video from last Sundays three sessions!
Over half of all members do our small group Personal Training sessions alongside classes with the small group strength and conditioning sessions a perfect compliment to our classes! 
We have very limited availability in October, with November dates on sale this Sunday. Do check out the dates & times and drop me an email if you fancy doing a session or two!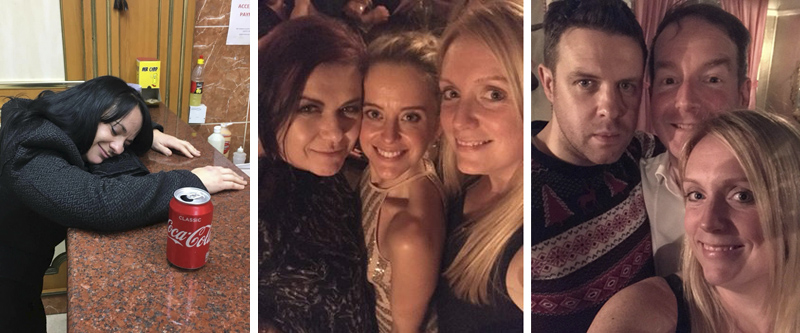 Members Christmas Party!
It's the big one, the SFC Members Christmas Party! Who will be falling asleep in the Kebab House at 2am this year I wonder?!?! 
This year it's on Saturday 21st December from 7pm – location TBC and open to suggestions! Put it in your diary, block out everything else and we'll be issuing a carb loading diet in the run up to the big night!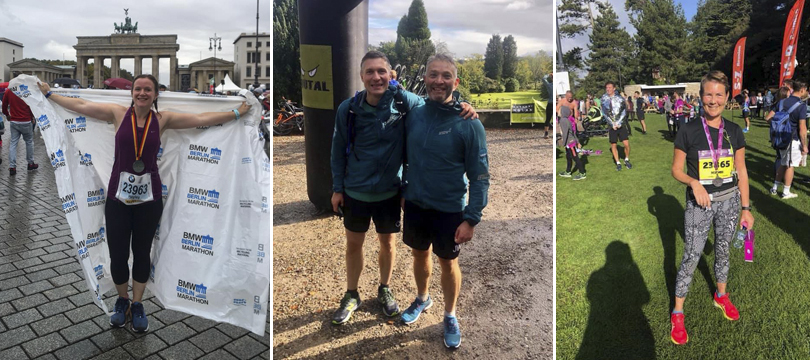 Hayley completes another marathon, Niamh half marathon PB, Justin and Chris all day challenge!
Massive well done to our running superstar Hayley who earlier this month completed the Berlin Marathon in terrible weather! Niamh completed the Bournemouth Half Marathon finishing in under two hours and managed to have a chin-wag with every participant on the way around! 

We also had Justin and Chris completing the 'Dig Deeper Race' in the Lake District! As part of their work team they both completed a 39km cycle, a half marathon then another 39km cycle!
Well done everyone!
I think that's everything – keep up to date by following us on Instagram and Facebook to get the the very latest news and events plus you can see photos, videos and stories everyday from our classes and Personal Training sessions!  – catch you all at LOTS of classes this week!